MATT EFFECT THINNER for Enamel Products 100ml Bottle - Abteilung 502 ABT112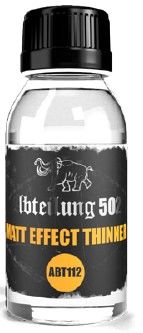 MATT EFFECT THINNER for Enamel Products 100ml Bottle - Abteilung 502 ABT112
MATT EFFECT THINNER for Enamel Products 100ml Bottle - Abteilung 502 ABT112

Our famous Thinner with its usual features for adding a matte finish on your washes, filters, oils paints….
Its ultra soft formulation and highest quality made it the best choice for any type of filter or wash in combination with any paint product in the market without surprises caused by oils paints problems.
Shake the bottle before use.