FAQ 2 AFV Painting Techniques Mig Jimenez 3rd Limited Edition Book - AK Interactive 38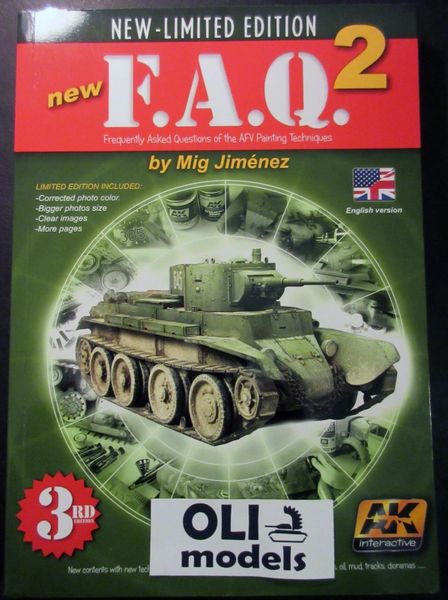 FAQ 2 AFV Painting Techniques Mig Jimenez 3rd Limited Edition Book - AK Interactive 38
FAQ 2 AFV Painting Techniques Mig Jimenez 3rd Limited Edition Book - AK Interactive 38

The third edition of our best-seller, first published by AK four years ago, and available in a limited edition for this Christmas. Considered as the modelling bible for military vehicles, containing all the modern techniques that you need, to raise your modelling to the very highest level. This title is suited for beginners and the advanced modeller alike.
The book has 320 pages, more than 1500 color photographs.