AIRCRAFT EFFECTS Weathering Oil Paint Set 6x20ml Tubes - Abteilung 502 ABT305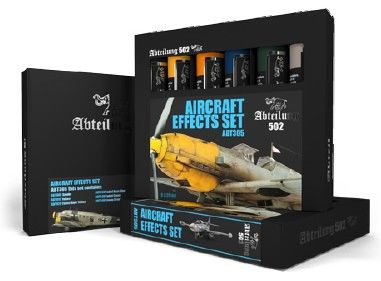 AIRCRAFT EFFECTS Weathering Oil Paint Set 6x20ml Tubes - Abteilung 502 ABT305
AIRCRAFT EFFECTS Weathering Oil Paint Set 6x20ml Tubes - Abteilung 502 ABT305

High quality oil colors set with durable and stable pigments. With a high density, depth and intensity of colors. With this interesting colors set your models will achieve more volume and contrast. Especially selected for aircraft lovers but can also be used in other branches of scale modelling. For getting real effects on your models as best of European masters do.
Set contains:
ABT005 Smoke,
ABT010 Yellow,
ABT020 Faded Dark Yellow,
Navy Blue ABT030 Faded,
Faded Green ABT040,
ABT240 Cream Brown.